Marc Lefkovits
President of the Board
---
Marc Lefkovits is a partner at LEFKO Construction, LEFKO Design and Build and LEFKO investments. He is graduated from the Georgia Institute of Technology with a degree in Engineering, Industrial & Systems Engineering, and Economics. LEFKO works in the area of Commercial Contracting, Residential Contracting, Real Estate Investments and Land Acquisitions and Developments.
Francisco Martinez
Vice President of the Board
---
Francisco Martinez is the President of Eagle Masonry & Restoration. Eagle Construction and Restoration, LLC is a minority construction business, founded in 1997. With over 20 years of experience, Eagle Construction offers commercial and residential remodeling services in the Atlanta Metropolitan area. Eagle Construction company's policy is to produce less waste in the jobs and produce more precise budgets.
Kevin Lares
Secretary
---
Originally from Venezuela, Kevin moved to the United States to study Business Administration at the Florida Atlantic University in Boca Raton. He is the owner of MFC Remodels, Inc., a company dedicated to remodeling chain Restaurants as well as residential work. In 2013 he started to work for National Custom, as Sr. Project Manager. Currently MFC and NCI have a partnership that offers plenty of contracts to the Hispanic community, and continues to remodel countless franchise businesses projects nationwide.
Paula Henao
Treasurer
---
Paula is an accomplished business leader offering over 15+ years of experience in the Construction and Real Estate industries. Focuses on developing and maintaining client relationships. She is a creative and dynamic marketer with proven expertise in consistently delivering sale results. Leverages exemplar communication and in-person meetings to establish presence and build a positive brand while fostering continuous client engagement. Paula is a valuable asset for the GHCA. Once more, welcome to the team!
Wilson Tomala
Board Member
---
Wilson Tomala is the President of Paul Davis Restoration of North Atlanta, a firm that focuses in all areas of emergency services, reconstruction and renovation of residential and commercial structures. Wilson holds a general contracting license, has a degree in Mechanical Engineering from Stony Brook University and MS in Management of Technology from NYU. He is a founding member of the GHCA and has held the positions of Vicechair as well as Chairman of the Board.
José Villegas
Board Member
---
Jose Villegas is the Vice-President of Sol Construction, a General Contractor in Commercial construction. He is a Civil Engineer originally from Colombia. Jose and his wife Juliana started Sol Construction 5 years ago. Sol Construction specializes in the construction of Water and Waste Water Plants. Jose also provides training in Safety and other areas of construction. Jose and Juliana have two kids, Sofia and Felipe.
Albert Assad
Board Member
---
Albert is a dynamic leader with exceptional business acumen and 18+ years of successful management and finance experience on both national and international levels. He brings innovative and strategic vision to accelerate growth. Overcomes challenges and transforms organizations to achieve results. Delivers excellent judgment and the ability to link meaningful data to effective decision making. He passionately creates a long-term vision and implements the objectives necessary to make that vision a reality. He is the founder of Atlantic Consulting Solutions LLC a management consulting firm and he also founded a Financial Technology start-up in Atlanta, GA.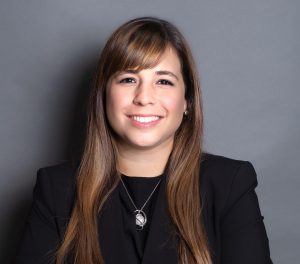 Janyra Perez
Board Member
---
Janyra Perez is Partner and Chief Operating Officer at Fulcro Insurance, a risk management, surety, and insurance agency founded in 1981 and with offices in Georgia, Florida and Puerto Rico. Perez holds a postgraduate diploma in Risk Management and Insurance from St. John's University in New York, a Masters in Business Administration and a Bachelor's Degree in Psychology both from the Interamerican University of Puerto Rico. She holds the 'Certified Insurance Service Representative' Elite Designation and has taken specialized courses in Surety from the National Association of Surety and Bond Producers. Mrs. Perez is originally from Puerto Rico and has been a member of Fulcro Insurance since 2007.
Guiomar Obregón
Board Member
---
Guiomar Obregón, co-founder and CEO of Precision 2000 (P2K), was born in Boston , Mass. and grew up in Bogotá, Colombia. After earning a degree in Civil Engineering at the Colombian School of Engineering in Bogota, she moved to Atlanta, where she completed her MBA and Master of Science in Civil Engineering at Georgia Institute of Technology and later earned an Executive MS in Finance from Georgia State University. Guiomar is a founding member of the GHCA and served for four years as the first President and Chair of the Board, building upon a legacy of commitment and high-quality standards.
Sal Alvarado
Board Member
---
Sal Alvarado is the CEO of Xtrategist, a company that provides integrated accounting solutions while empowering business owners to make sound business decisions. His commitment to the construction industry in Georgia is an inspiring example for all.
Denis Lainez
Board Member
---
Denis Lainez is the owner of ED Granite City, a successful granite company since 2007. Denis and his brothers decided to open their company with the vision of not only growing their business but to contribute to the recognition of Hispanics in the Construction industry. He knows firsthand the challenges small businesses must face and surpass in order to thrive. Denis has been an active member of the Association since 2015 and has brought great value to the organization with innovative ideas, especially in the Membership Committee. ED Granite has grown exponentially due to Denis commitment to excellence.
Javier Gonzalez
Board Member
---
Javier Gonzalez is an International business attorney with broad experience involving cross-border corporate, M&A transactions and international commercial agreements across Latin America, North America, Europe and the Middle East. He currently works at Drew, America, Eckl & Farnham North America, as a Foreign Law Consultant. Javier has vast experience providing counseling services and drafting and negotiating legal documents, advising businesses in identifying and managing risks and liabilities, and providing solutions to strategically prevent internal and external threats.
Mauricio Guzman
Board Member
---
Mauricio Guzman earned his degree on Information Technology in his native Colombia. In 2001 he moved to Atlanta and began a successful career in the construction industry. His commitment to excellence has paved the road to impressive growth within the residential and commercial market sectors. Mauricio has been an active member of the association for several years both sponsoring and participating in a variety of events. He understands the needs of the industry since he has experienced all the ups and downs growing his company. When he started Cronos Contractors 12 years ago, his coverage area was relatively narrow, however he has expanded to cover the entire state of Georgia.