Marc Lefkovits
Board Member (Past-President)
---
Marc Lefkovits is a partner at LEFKO Construction, LEFKO Design and Build and LEFKO investments. He is graduated from the Georgia Institute of Technology with a degree in Engineering, Industrial & Systems Engineering, and Economics. LEFKO works in the area of Commercial Contracting, Residential Contracting, Real Estate Investments and Land Acquisitions and Developments. Marc served as President of the Board from January 2019 through December 2020. Lefko is also a founding member of the GHCA.
Francisco Martinez
Board Member
---
Francisco Martinez is the President of Eagle Masonry & Restoration. Eagle Construction and Restoration, LLC is a minority construction business, founded in 1997. With over 20 years of experience, Eagle Construction offers commercial and residential remodeling services in the Atlanta Metropolitan area. Eagle Construction company's policy is to produce less waste in the jobs and produce more precise budgets.
Wilson Tomala
Board Member (Past-President)
---
Wilson Tomala is the President of Paul Davis Restoration of North Atlanta, a firm that focuses in all areas of emergency services, reconstruction and renovation of residential and commercial structures. Wilson holds a general contracting license, has a degree in Mechanical Engineering from Stony Brook University and MS in Management of Technology from NYU. He is a founding member of the GHCA and has held the positions of Vicechair as well as Chairman of the Board.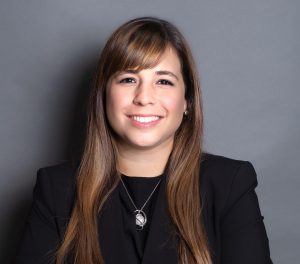 Janyra Perez
Board Member
---
Janyra Perez is Partner and Chief Operating Officer at Fulcro Insurance, a risk management, surety, and insurance agency founded in 1981 and with offices in Georgia, Florida and Puerto Rico. Perez holds a postgraduate diploma in Risk Management and Insurance from St. John's University in New York, a Masters in Business Administration and a Bachelor's Degree in Psychology both from the Interamerican University of Puerto Rico. She holds the 'Certified Insurance Service Representative' Elite Designation and has taken specialized courses in Surety from the National Association of Surety and Bond Producers. Mrs. Perez is originally from Puerto Rico and has been a member of Fulcro Insurance since 2007.
Tomas Lozada
Board Member 
---
Please join us in welcoming our New Board of Directors Member, Tomas Lozada! Tomas is the CEO of Lozada Construction LLC., a company that offers residential and commercial construction services.
Tomas believes that quality, responsibility, and diligence are vital to performing and delivering a job. He holds a Bachelor's degree in Business Administration, several Construction Management certifications, and Real Estate knowledge. He is currently training to become a General Contractor.
Tomas Lozada was awarded as Rising Star by the Georgia Hispanic Construction Association in 2019. Welcome to the family!
David Berdugo
Board Member 
---
As a commercial lender at Cadence Bank, David Berdugo provides expert guidance and financial tools for commercial and industrial clients in the Great Atlanta area. Utilizing a team of experienced Cadence bankers, David delivers cash flow solutions and treasury management services. 
David came to Cadence Bank with 16 years of experience from Bank OZK, JPMorgan Chase & Co. and Wachovia Bank.
David served as President Emeritus of Prospanica, an organization that empowers and enables Hispanic MBAs and business professionals to achieve their full educational, economic, and social potential. He also served on the Board of Directors for CEPTA.
He has a Master of Science in Finance from Georgia State University and a bachelor's degree in electrical engineering technology from Southern Polytech State University.
Jefferson Dominguez
Board Member 
---
Jefferson Dominguez has spent his life using his personal and career experiences to help his clients make their dreams come true by building their houses or business premises.
Jefferson Dominguez, President of Jefferson Construction Company, has over 25 years of experience in the construction industry. Jeff has been part of every task imaginable in the building process. He started out as a supervisor/worker on projects as a boy, and then with more involvement and dedication honed his skills as a crew leader.
He uses these years of hands-on experience to now manage the many details of his Residential and Commercial projects which have ranged in size from 1000 to 14,000 square feet. He holds the State License General Contractor, Certified NPDES (Georgia soil water conservation), Certified EPA LEAD RENOVATION, Certified Earth Craft Builder, OSHA Certified, and Award Contractor by Atlanta Magazine "Best Contractor of the Month" a few years ago.
Jeff has extensive experience with Atlanta Residential and Commercial renovation.